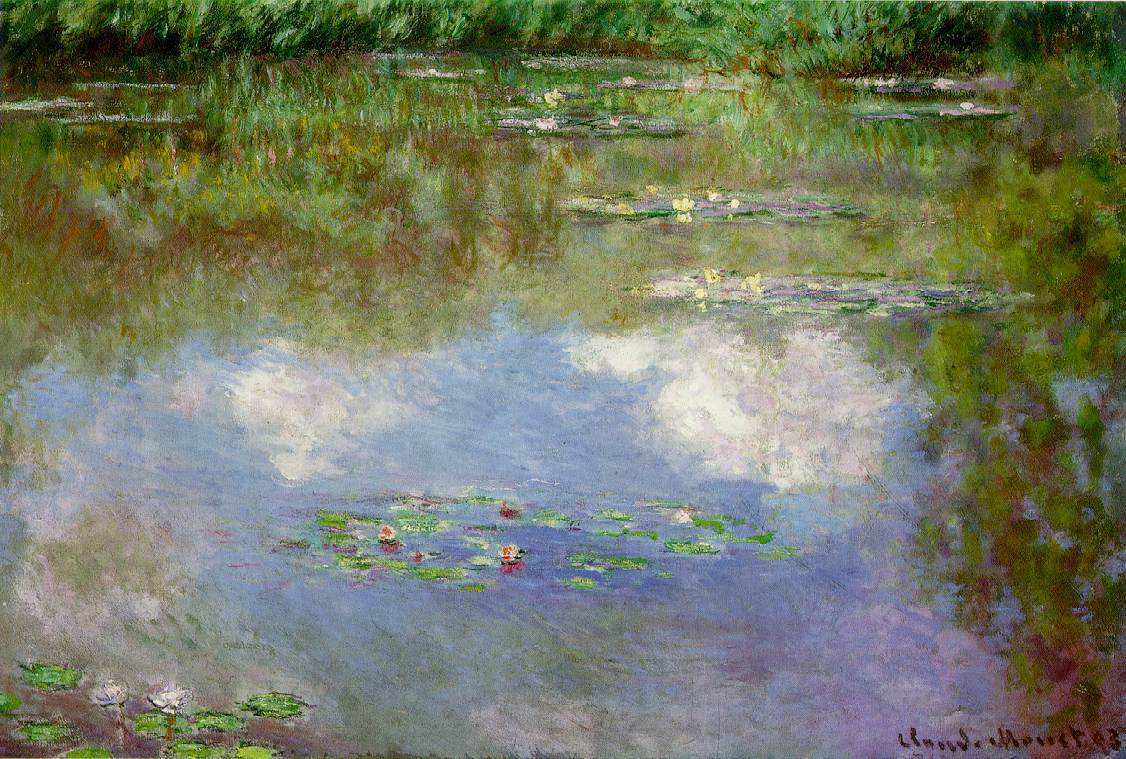 Robert Genn, author of
The Painter's Keys
, is traveling and visited Musee de L'Orangerie in Paris where the Claude Monet waterlily paintings are on display. He shared this experience:
I've been in these two rooms for so long that my stomach is concerned. A guard has already determined that I'm planning a heist. I'm sure she has alerted her supervisors. And then there's a man who has been in here almost as long as I. He moves from bench to bench. He has a round, friendly face and an honest smile. I find relief in pretending we have met. We talk in hushed, religious tones. He is M. LeClerc, an actuary from Poitiers, in Paris for four days. He thinks I'm an American. I tell him I'm from Canada. "What do you see here?" I ask him.

"I know nothing about art," he tells me, "But every time I come to Paris I enter these rooms. The collection was closed for some six years and Paris was very dull. These are sublime things. They are beyond words or expressions. They cannot be categorized or listed. In winter they take you to spring. They bring my boyhood and my home. Maybe God is in these things. What do I see? I see sadness and I see beauty. What else do we need? What else do we have?" His face is flushed, his eyes moist. "But then, who am I to say?" he asks. "I know nothing about art. Do you have such experiences in Canada?"